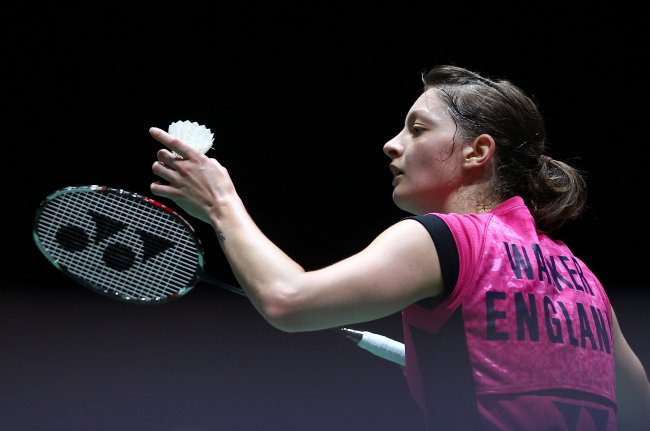 Five-year-old Sumatran tiger Melati gave birth to the cub on September 22 after a six-minute labour. The pregnancy had lasted approximately 105 days. It was kept a secret by zookeepers who were nervous about the pregnancy and kept a close eye on the first-time mother via special cameras in a bid not to disturb her. The Sumatran tiger, a subspecies whose natural habitat is the jungles of Sumatra, Indonesia, is now classified as critically endangered on the International Union for Conservation of Nature's (IUCN) Red List of Threatened Species. The current wild population is estimated at just 300, down from around 1,000 in the 1970s, and the remaining animals are threatened by poachers, habitat loss and human conflict. "We are simply over the moon about the birth of the tiger cub," zookeeper Paul Kybett said. "It's a momentous occasion for everyone at ZSL London Zoo and a real cause for celebration. "We were nervous about the pregnancy, as it was Melati's first cub and we didn't know how she'd react. When it came to her due date, we were all watching our monitors with bated breath. "The actual birth happened very quickly and Melati's maternal instincts kicked in immediately as she started licking the cub all over and it soon began wriggling around — we couldn???t have asked for a smoother birth!" The newborn tiger is a direct descendant of the zoo's last cub, Hari, who is the father of the mother Melati. The cub, whose sex has yet to be determined, will stay out of the public eye "for a few more weeks" in a special cubbing den before visitors are allowed to see it.
First tiger cub born at London Zoo in 17 years
Day Three of the tournament entertains the Last 16 of each discipline, with Britons Rajiv Ouseph, Sarah Milne and Kirsty Gilmour all advancing after some impressive performances on Wednesday. London Grand Prix Gold Day 3 Fixtures & Predictions Men's Singles Zi Liang Derek Wong (Singapore) Scott Evans (Ireland) Michelle Chan Ky (New Zealand) 1-2 Rajiv Ouseph vs. Hsu Jui Ting Englands No. 1, Rajiv Ouseph, may have disappointed the home fans after failing to make it out of the group stage during the London 2012 Olympics, but is going about his redemption impressively a year later. Wednesday saw the 27-year-old beat Ukraines Vitaly Konov 21-12, 21-12 after he received a bye in the first round. Opposite him on Wednesday will be Taipeis Hsu Jui Ting, who has already beaten one Englishman on his way to the third round of the competition, Rhys Walker. Speaking on his chances of advancing to the semi-finals, per Eurosport , Ouseph commented: "I'm obviously seeded to get that far, so it's possible, but I just need to take it round by round. Hans-Kristian Vittinghus vs. Yuxiang Huang In his second round outing, Hans-Kristian Vittinghus finished off a fairly simple fixture against Englands Michael Spencer-Smith in style, conceding just 15 points as he saw out a 21-6, 21-9 triumph. A good solid win this afternoon as I won 21-6 21-9. Not the hardest match of my career, but it was good to get… http://t.co/9WBsxZ9ic8 HK Vittinghus (@hkvittinghus) October 2, 2013 Next up for the Dane is a Thursday faceoff against Chinas Yuxiang Huang. Huang earned a much tighter victory in his third round match, defeating Vittinghus compatriot Joachim Persson 21-17, 26-24. On his official Facebook account , Vittinghus noted that hell have to be ready for a different level of play, but is up to the challenge. Sarah Walker vs.